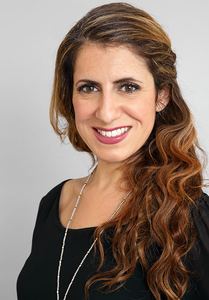 Class Details:
Get 20% Aloxxi products and Give 20% back to Support Creatives with the code: AloxxiSC20
Jessica Wall-Innella, National Artist, Business Coach & New York salon owner, is excited to present all things blonde to the Support Creatives community. She will discuss her detailed approach to creating the most requested blonde services in the salon including how to and when to Balayage, Foilayage, Babylights, pastel blonding, and how to maintain the perfect blonde!
Instagram: @jessicathebeautyseries
Class Duration & Type: 45 MIN. Previously Recorded, Now Available On Demand!
Bio:
With over 20 years in the Professional Beauty Industry, from Shampoo Assistant to Education and Sales Director, Salon Owner and Platform Artist, Jessica Innella has honed her skills as an educator and a leader. Today, as an Aloxxi Artist, she shares her insights on a vast array of business building topics such as managing efficiently and developing an effective salon team as well as technical topics, including basic & advanced color and cutting theories.