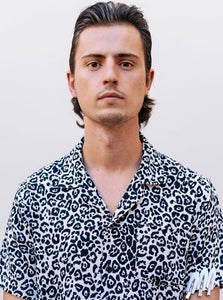 Class Details:
Alessandro presents an exclusive creative experience in BONS Education through one of our iconic editorial look, the Bowlet, a mix of a contemporary mullet and a texturised crop top! An innovative approach to Men's hairdressing across our method that inspired professionals in their careers growing path in Italy and abroad.

Instagram: @bons.hair

Class Duration & Type: 60 min. ZOOM Interactive Demonstration.

On Demand! (Once you purchase you will see a link for your video at your checkout completion screen. You will also receive an email from deliveries@skypilotapp.com, check your spam folder if you do not see it in your inbox. Save this email as it is your only access to your purchased content)

Bio: 
Alessandro was born in Turin, Italy and grew up in a family of hairdressers for four generations, starting his career at the age of 14. Following several experiences in some of the most important academies and salons in Europe, which helped him to train in many of the aspects of hairdressing from men's to women's he decided in 2014 to establish his first salon. At the same time he began his career as an educator, founding BONS Education, which led him to run courses first in Italy and in a short time in many other European countries. His philosophy, strongly influenced by precision haircutting combined with Italian taste, led him to participate in important international shows in Europe which helped him to grow the reputation of his brand. In addition to physical courses, the brand is also involved in online education, styling products and professional equipment. Recently he has also started collaborations in the fashion world with shootings and editorial publications.