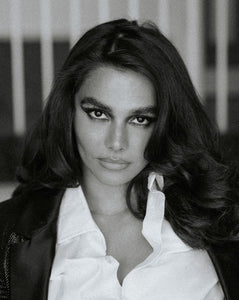 Class Details: 
Master the art of naturally radiant skin with Natalie R Vella, breaking down the fundamentals of creating this effect perfectly with makeup.

Instagram: @nataliervella
Class Duration & Type: 60 min. ZOOM Interactive Demonstration.

On Demand! Once you purchase you will see a link for your video at your checkout completion screen. You will also receive an email from deliveries@skypilotapp.com, check your spam folder if you do not see it in your inbox. Save this email as it is your only access to your purchased content! 

Bio: 
Natalie R Vella, a professional makeup artist with 13+ years of experience under her belt has established herself as not only a master of natural, radiant beauty but an expert educator who approaches her work in a logical and realistic manner. Previously working on a diverse range of beauty projects has given Natalie a well-rounded level of expertise in which she describes her style as 'editorial beauty meets everyday wearable glamour'