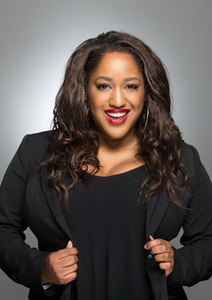 Class Details:
Avant Garde Editorial Makeup 
Sometimes you get to be completely out of the box and it sends us artists into a creative block since the possibilities are endless. In this class I will spill the tea on tips on how to be creative and out of the box but still give photographers and magazines the polish they desire.
Instagram: @tcooperbeauty
Class Duration & Type:
  60min. On Demand! (Once you purchase you will see a link for your video at your checkout completion screen. You will also receive an email from deliveries@skypilotapp.com, check your spam folder if you do not see it in your inbox. Save this email as it is your only access to your purchased content)
Bio:
T. Cooper is a native New Yorker, and self proclaimed "Bronx Girl". After years as a successful tailor, she discovered her ultimate passion while working on set...Beauty! What started as a hobby a decade ago, turned into a complete career change; and she found herself trading in her sewing machine, for a blow dryer and makeup brushes full time. Now, she's an accomplished freelance beauty professional and highly sought after for her hair and makeup artistry. Cooper has an impressive hair and makeup resume including celebrities, key artist work for New York Fashion Week designer shows, and editorial shoots for globally recognized magazines like Essence, New York Post, Cosmo and more. T. has found her lane and with her exciting career in both hair and makeup she's a confident and talented asset to any project she steps into.