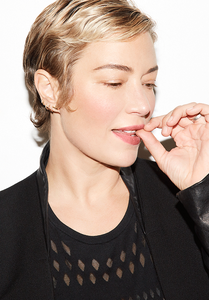 Class Details:
I will show you how to create a soft easy smokey eye for the day then build on it to achieve a sexy smokey smoldering eye for the night.
I will be demonstrate easy techniques with minimal products and brushes allowing you to recreate at home without having to buy multiple tools and products.
Instagram: @melaniemakeup
Class Duration & Type: 60 Min. Previously Recorded. Now available On Demand!

A portion of donations for this class will be provided to Black Lives Matter
Bio:
A true artist who hails from Paris, Mélanie Inglessis has gained acclaimed recognition for her ability to make her clients' skin appear to radiate from within. She believes that they should never feel like they are wearing makeup, but that the makeup become an integral part of their self-expression. 
Mélanie honed her technique under some of the most celebrated makeup artists of her generation: Charlotte Tilbury, Pat McGrath and Val Garland. During this time, she gained the technical expertise and professionalism necessary to establish her own lucrative career. Her perfectionist approach and ability to create a flawless complexion has illuminated the faces of A-list celebrities. In addition to Mélanie's ability to create both everyday and aspirational looks, she has demonstrated a prowess for education. This is found not only in her ongoing eagerness to learn, but also in her dedication to cultivate knowledge of the medium in others. Mélanie has led seminars for Sephora pro teams and her expertise has been showcased in master classes held by Phame, Erica Carr and E.L.F. Cosmetics.