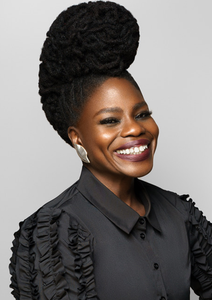 Class Details:

Join me live as I break down all the elements to designing effortless skin, and elevated, glossy, and colorful eyes step-by-step.

Class Duration & Type: 60min. Previously Recorded, ZOOM Live interactive Is Now On Demand!


Bio:
As a makeup artist, photographer, and entrepreneur Danessa Myricks has mastered the perfect beauty application and image and made a name for herself as one of the most creative in our makeup industry.
With the creation of her eponymous line, Danessa Myricks Beauty, and her work in the studio, Danessa continues to creatively combine art and product manipulation as she pushes the beauty industry forward in both her artistry and product innovation. Inspired initially by the inner sphere of the beauty business, Danessa's career hit the ground running at the corporate level, where she discovered her true passions aligned the trajectory towards artistry. With insight and business structure intact, she noted the highest opportunities were to alleviate the issues of cosmetic marketing for ethnic skin tones coloring the world. From fair to deep complexions, Danessa always aimed to touch all faces equally. Danessa's artistic expertise and drive enabled opportunities to work on the faces for numerous celebrity projects with entertainers from music to film and her approach to beauty ignited the desire to co-create with global beauty brands like Kiss, Benefit Cosmetics & Limelight By Alcone.
Danessa also has had multiple consulting initiatives for both prestige, pro, and masstige beauty brands globally. Always ahead of the digital curve with great success, she produced her best techniques into over a dozen how-to videos where devotees of beauty around the world could access professional artistry first hand. As a published author, Danessa manifested makeup instruction with two books focused on contour, highlight, and color for makeup artists. Currently, Danessa spends her time training makeup artists and enthusiasts globally and creating her brand Danessa Myricks Beauty, a global beauty blend of professional insight and wearable cosmetics available to every makeup devotee on the planet.