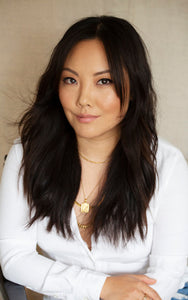 Class Details:
How to properly prep the skin using K-beauty tips to achieve a flawless bright complexion and a natural makeup look.

Class Duration & Type: 60 min. ZOOM Interactive Demonstration.
On Demand! (Once you purchase you will see a link for your video at your checkout completion screen. You will also receive an email from deliveries@skypilotapp.com, check your spam folder if you do not see it in your inbox. Save this email as it is your only access to your purchased content)
Bio:
Tammy Yi's ability to make skin glow and express the natural, glowing beauty of her clients has followed her throughout her prolific career in makeup, hair and beauty, where she's become a sought-after makeup artist for the likes of Billie Eilish, actress Wanda Sykes, top models like Josephine Skriver, and the Oscar-winning cast of Parasite. Dating back to her youth spent drawing and doing make up for friends and her lifelong pulse on the natural subtleties of Korean beauty she learned from her family, Tammy climbed the ranks of corporate cosmetics world to begin teaching Masterclasses, getting celebrity clients, and building a reputation (and star-studded portfolio) for her skill in doing makeup as efficiently as she can do hair, all in a natural style so many in the industry yearn for. Tammy's knack for expressing beauty holistically through her subtle and balanced styling techniques has led to cover shoots for the likes of Harper's Bazaar, Billboard, Vogue Beauty, and Elle(just to name a few), the culmination of her hard work making the daunting leap from retail to a successful freelance career. "When it comes to beauty and styling, a lot of it is about self-expression and celebrating and loving your own skin," Tammy says. "You can explore different looks and work with different people but it can still be you. You don't need to stick to one thing all the time."