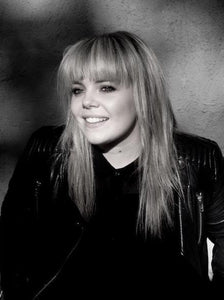 Class Details:

Take a dive into creating flawless,
glowy skin with the master of skin- Julianna Grogan. This class will be focused on how to achieve a perfect base and that fresh 'real-skin' glow without overloading products. Julianna will guide you through with tips, tricks and her must have products to teach you how you can keep it minimal yet still flawless and enhanced.


Instagram: @jewelser

Class Duration & Type: 60 min. ZOOM Interactive Demonstration.

On Demand! (Once you purchase you will see a link for your video at your checkout completion screen. You will also receive an email from deliveries@skypilotapp.com, check your spam folder if you do not see it in your inbox. Save this email as it is your only access to your purchased content)

Bio: 
Julianna Grogan hails from Dublin, Ireland and began her career as a makeup artist in 2004. Driven by a collective appetite for fashion, art & music, she set her sights on pursuing further opportunities in the U.S. In 2012, Grogan moved to New York City to pursue the next level of her career. Within a year she began building a prestigious and loyal list of clients along with a reputation as an exciting, innovative talent.
Julianna has a meticulous eye, fine-tuned for detail. Her adaptable artistic style is showcased in her work with a diverse range of clientele from Free People and Ralph Lauren, Coach to YSL Beauty and Vogue. She is a master of skin and considers it to be the most important element of good makeup. Affectionately known by friends and clients as 'Jewels' she brings an outgoing, positive vibrancy to every project.