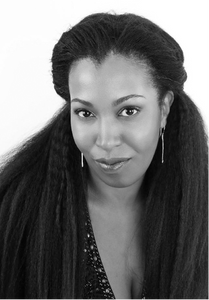 Class Details:
The "Bandrow" is a non-braiding technique that is used by non-braiders, professionals and consumers to lay their hair down on wigs to use in emergency purposes like Zoom meetings, video conferences and essential runs. This is for the consumer that cannot braid and would like to lay their hair down without having to braid their hair to put on their wigs. Viewers will join Suzette Boozer to learn her signature hair and beauty technique she has used on her celebrity clients for years.

Instagram: @hair_sulon
Class Duration & Type: 90 MIN. Previously Recorded, Now Available On Demand!

Bio:
"Her contagious enthusiasm, friendly personality and incredible talent make her a pleasure to work with". Raised in Brooklyn, New York while attending High School at 15, with the love of science, biology transformed to cosmetology. Fast forward, Suzette Boozer  currently is a celebrity hairstylist, image consultant, creative , educator, beauty editor, salon owner and more... A great list of clientele history starts with: Gwen Stefani, Eve, Mariah Carey,  Kerry Washington, Tati Gabrielle , Wendy Williams, Missy Elliot  just to mention a few. Boozer's styles have also been featured in a number of advertisements and media.  Familiar  campaigns like Clairol, L'Oréal, Pantene, Target ,as well as games how's, sitcoms, and movies. A well rounded professional hairstylist with a great amount of experience. Suzette Boozer is licensed cosmetologist for New York and California. Represented with Artist  by Timothy Priano.