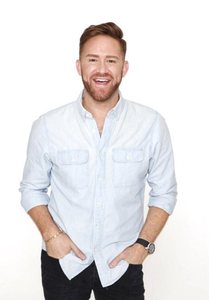 Class Details:
Use The Beachwaver.com promo code: SUPPORTCREATIVES for 20% off and to give 10% back to Support Creatives!
How to create mega voluminous BEACHWAVES using the Beachwaver
Instagram: @gregorypattersonhair
Class Duration & Type: 90 MIN. Previously Recorded. Now Available On Demand!

A portion of donations for this class will be provided to Black Lives Matter
Bio:

Gregory's talent, enthusiasm and passion for teaching have brought him to the hair styling spotlight. Shortly after relocating to New York, Gregory quickly became one of the most sought after stylists in New York City. 
Gregory has worked the runway at New York fashion week having keyed the looks for Project Runway Seasons 14 & 15, and is now a celebrity consultant for Sally Beauty and FHI Heat. His talents have landed him on TV serving as lead stylist for Lifetime TV's shows "Under the Gunn", (2015 Lifetime TV) "Project Runway" Seasons 14 & 15 (2016-2017 Lifetime TV),"The Look Allstars (2018 CW Network), The Rachel Ray Show "Ambush Makeovers - Holiday Edition" (Dec 2019) QVC, Home Shopping Network (HSN), The Shopping Channel (TSC) Canada, and Infomercials both national and internationally as a Celebrity Hair Stylist and Beauty Expert. 
He has been featured in numerous lifestyle magazines as a Celebrity Hairstylist contributor including: Glamour, Shape, W, WWD, Harper's Bazaar, Cosmopolitan, In Style, Vogue, Elle, Refinery 29, Martha Stewart, Allure, Modern Salon, AMERICAN Salon, People, and Us Weekly. Allure Magazine featured Gregory as "Best Blow Dry Stylist" and "Ones to Watch" (2015) in the "Best of Beauty Directory". 
His passion for education has launched him into a Global Educator and Platform Artist role. This has allowed him to share his knowledge and passion as an educator all over the globe including: Scandinavia, Dubai, Thailand, South Africa, and Asia. 
His Celebrity Clientele includes: Macklemore, Ed Norton, Meryl Streep, Britney Spears, Ellen Pompeo, Emma Stone, Julianne Moore, Zara Larrson, Pink, and Keri Washington, to name a few.